The Very Black Show (2000) (fr)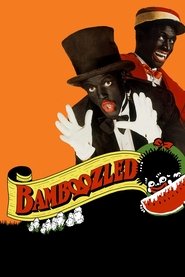 Titre original:
Bamboozled
Date de sortie:
2000-10-06 (2000)
The Very Black Show:
Pierre Delacroix est le seul scénariste noir d'une grande chaîne de télévision avide d'audience. Malgré plusieurs projets d'émissions novatrices, Pierre échoue à chaque fois. Mais cette fois-ci, son patron, Dunwitty, est très clair : soit il trouve LE concept, soit il met fin à son contrat.